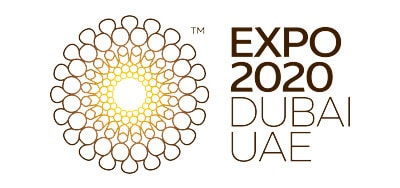 Expo 2020, United Arab Emirates Pavillion's pitch
The objective of the UAE National Pavilion, as Host Pavilion for Expo 2020, will be to offer a multi-faceted experiential journey of discovery of the United Arab Emirate's rich and enduring past, its remarkable evolution into a leading global community and its bold visions for its next 50 years heading towards 2071.
It's an honoured to be commissioned for such an important presentation that has reached the top figures of the country.
Have a look at the case study below. Everything you see is created in PowerPoint.
The brief
Bold, futuristic and relevant.
A pitch for the chairman of UAE's national media council was required to be put together, reflecting UAE heritage and UAE's future vision in a bold, futuristic yet relevant way.
The challenge
UNDERSTANDING THE ROLE OF THE HOST PAVILION
The first step, a deep understanding of what the pavilion stands for was necessary, what it represents and why it was designed this way, The presentation used a few bold colours that are mainly inspired by UAE's flag. Also decided to rely heavily on images, a pavilion this beautiful should be demonstrated in every possible opportunity.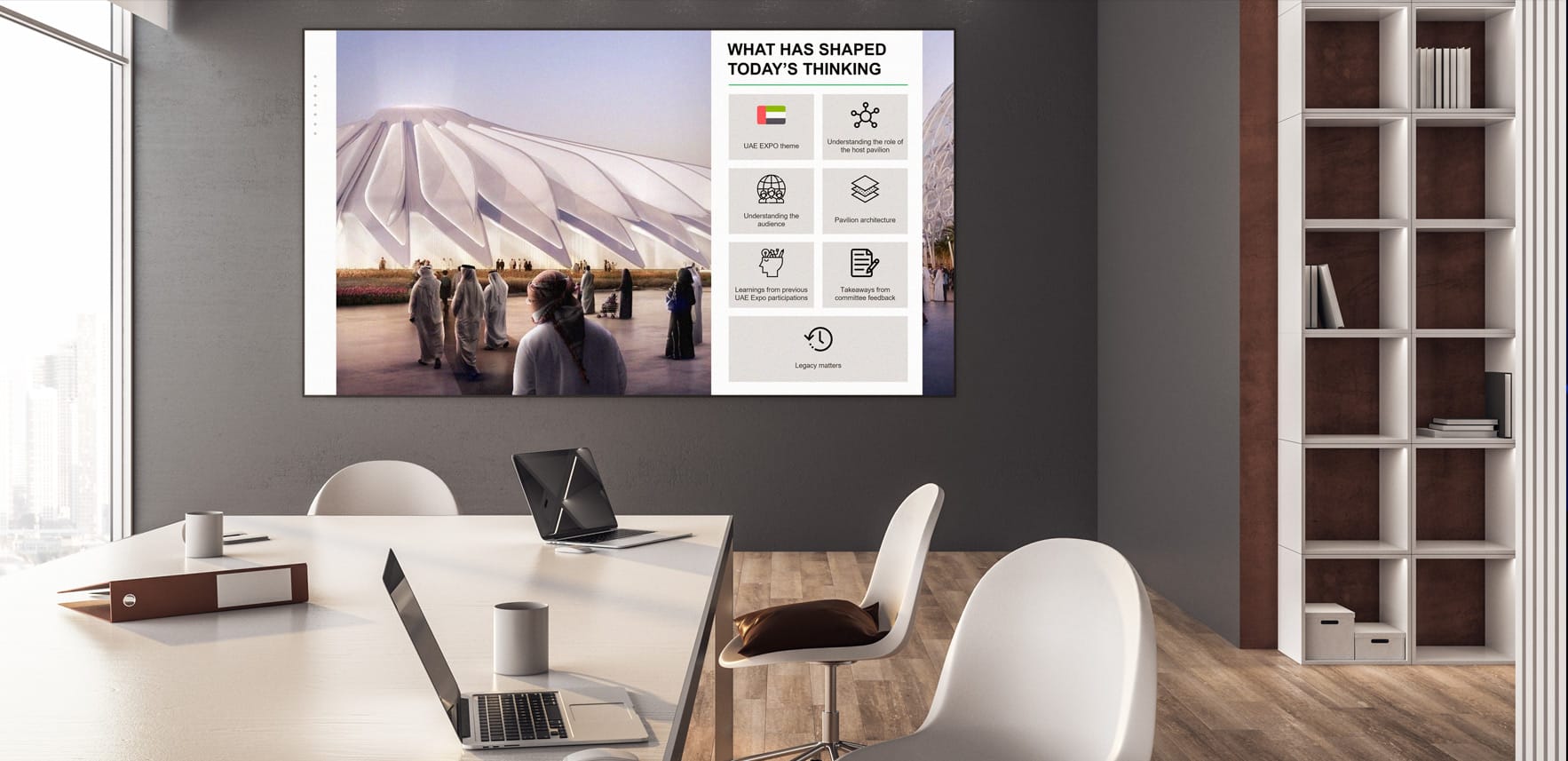 A pitch that worked and made NMC's team proud.
The Results
It's an extremely honoured to be a small part of the team that worked on UAE's Expo 2020 Pavillion. Though we did not participate in building it up, we helped make that gorgeous design a reality.
The pitch was very well received, especially with keeping everything interactive, by relying on images the experience got enriched and gave a very solid image on how the pavilion will function, look like and most importantly – feel like.
Let's develop your next presentation together
Please feel free to get in touch at +971 55 554 9806 today. You can also email your requirements or queries at sami@samikayyali.com or just fill in the online contact form