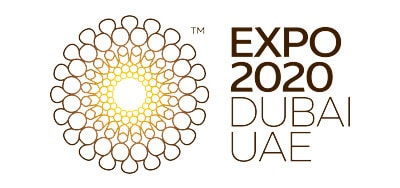 Expo 2020, United Arab Emirates Pavillion's pitch
The goal of the UAE National Pavilion, serving as the Host Pavilion for Expo 2020, is to provide a diverse and immersive experience that uncovers the United Arab Emirates' fascinating history, impressive development into a prominent global community, and ambitious goals for the future, leading up to the year 2071.
We feel honoured to be entrusted with such a crucial presentation that has reached the top officials of the country.
Have a look at the case study below. Everything you see is created in PowerPoint.
The brief
Bold, futuristic and relevant.
I need to create a pitch for the chairman of the UAE's national media council that showcases the country's rich heritage and bold, futuristic vision in a relevant and compelling manner.
The challenge
UNDERSTANDING THE ROLE OF THE HOST PAVILION
Before proceeding, it was crucial to gain a thorough understanding of the pavilion's significance, its purpose, and the rationale behind its design. The presentation employed a selection of vibrant hues, drawing inspiration primarily from the UAE's flag. Additionally, it was determined that visual aids would be heavily utilized, as a structure as magnificent as this ought to be showcased in every conceivable occasion.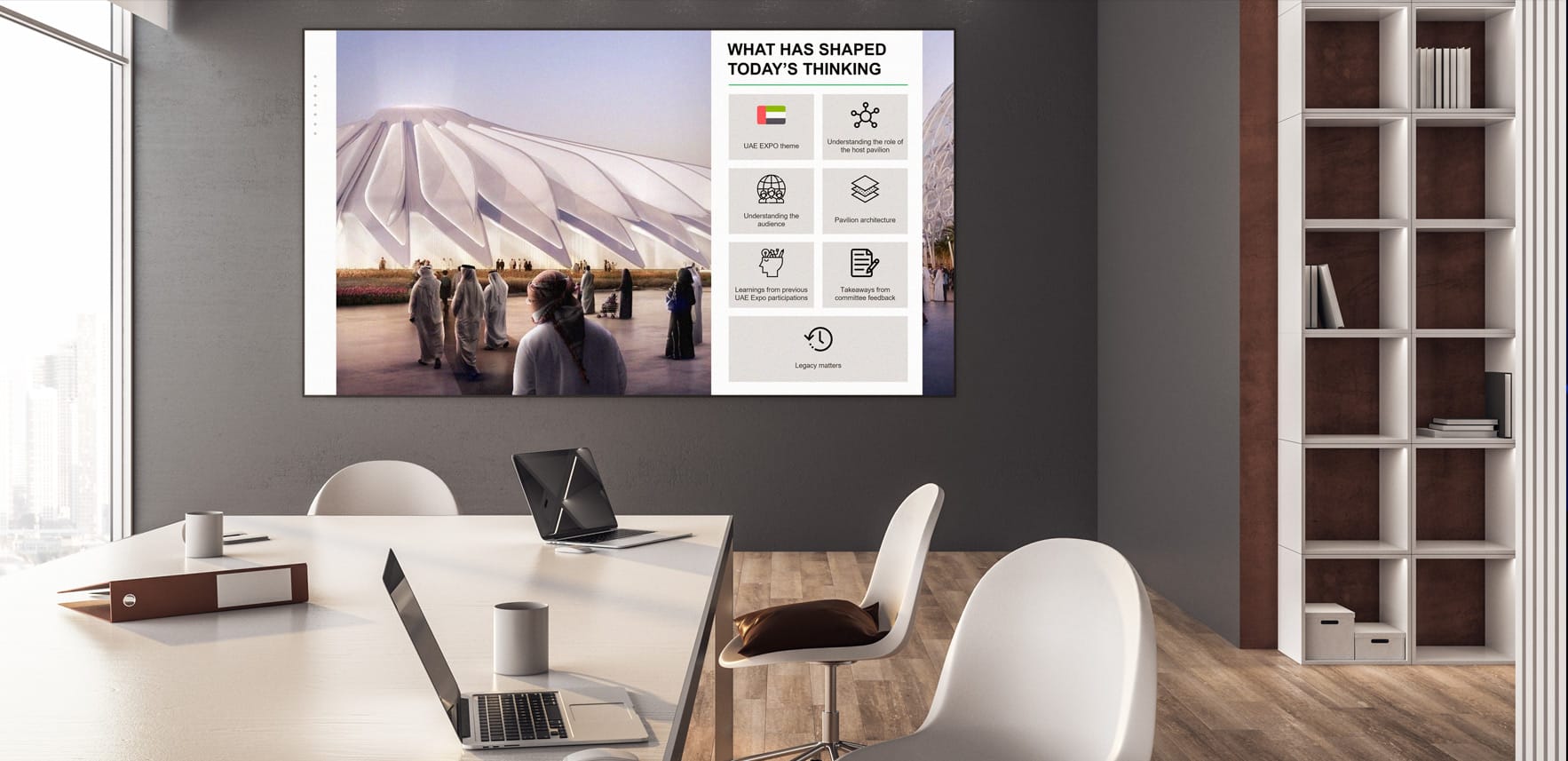 A pitch that worked and made NMC's team proud.
The Results
We sre privileged to have contributed to the team that worked on the UAE's Expo 2020 Pavilion. While we were not involved in its construction, we played a vital role in bringing the stunning design to life.
Our pitch received excellent feedback, particularly for our emphasis on interactivity. By incorporating visual elements, we enhanced the overall experience and provided a clear vision of what the pavilion will look and feel like.
Let's develop your next presentation together
Please feel free to get in touch at +971 4 547 0272 today. You can also email your requirements or queries at hello@samikayyali.com or just fill in the online contact form