REVAMPING SALES PRESENTATIONS – FINASTRA
We gave life to what was considered dull by using Finastra's distinctive branding! As a multi-billion dollar fintech company located in the US, having slides that reflect their status is critical.
Although fintech may not be the most thrilling topic, it is essential for a multi-billion dollar US company to creatively express their brand and avoid being perceived as dull.
Have a look at the case study for Finastra below. Everything you see is created in PowerPoint.
The Before.
PLEASE REVAMP THESE SLIDES!
The main sales presentation was lacking in current and brand-appropriate content. Despite Finastra's strong market position, the cluttered and difficult-to-read content failed to showcase their status.
The After.
NO STONE LEFT UNTURNED
We scrutinized every detail while redesigning the presentation, keeping in mind the audience's perspective. Our goal was to make the content visually appealing and on-brand while also making it more digestible, engaging, and easy to understand. We also made sure that Finastra's brand was consistent and strongly connected to the visual identity displayed through other communication channels.
Sales decks done right.
More than just pretty slides.
The presentation slides had to align with the brand's identity. This required a complete overhaul of the deck to ensure that it had a cohesive look and feel. Despite the vast amount of content, we managed to find a design language that catered to various products targeting different audiences.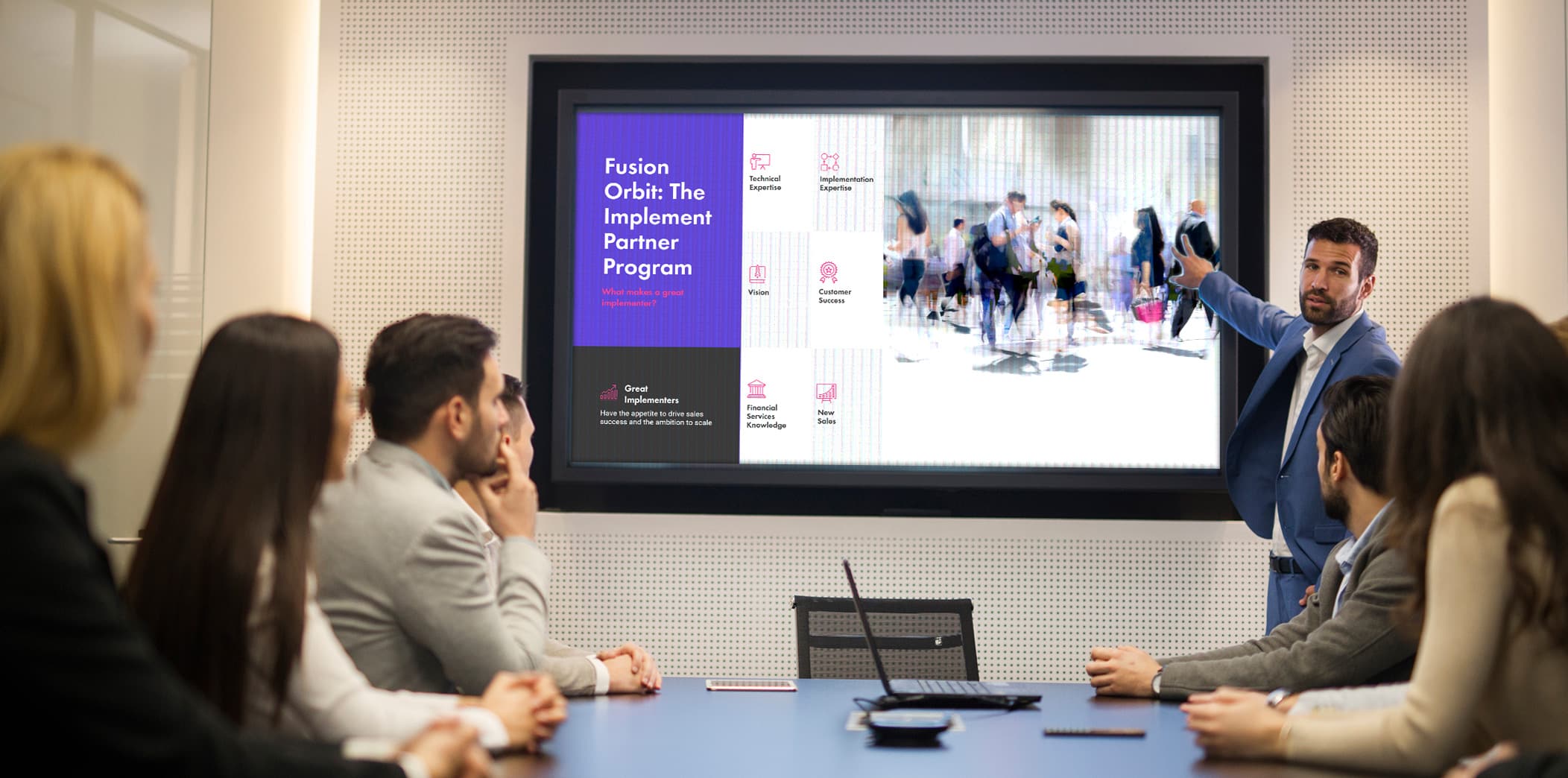 Highly professional sales presentation that Finastra is proud to show.
The Results
The language used by the brand is prominent in all sales presentations. Finastra's sales decks now present a cohesive representation of the company, making it easier to follow and more engaging.
Interested in crafting a truly flexible, immersive & interactive presentation?
Please feel free to get in touch at +971 4 547 0272 today. You can also email your requirements or queries at hello@samikayyali.com or just fill in the online contact form