Presentation Template
Create your own presentations quickly and easily using professional presentation templates designed by our powerpoint slide template professionals.
Customized Presentation Templates
We create personalized presentation templates that align with a company's branding and the purpose of their presentation. Our focus is on designing visually appealing PowerPoint templates to leave a lasting impression and aid in achieving the presentation's goals. 
Our presentation templates feature professional and customized video-like animations that automatically integrate into the slides. Whether you're pitching to potential investors for a new business or presenting a pitch deck, our templates can save you time and provide a polished look to your presentation. 
We also consider the presentation's content when designing the template, so it seamlessly complements your message and optimally supports your story.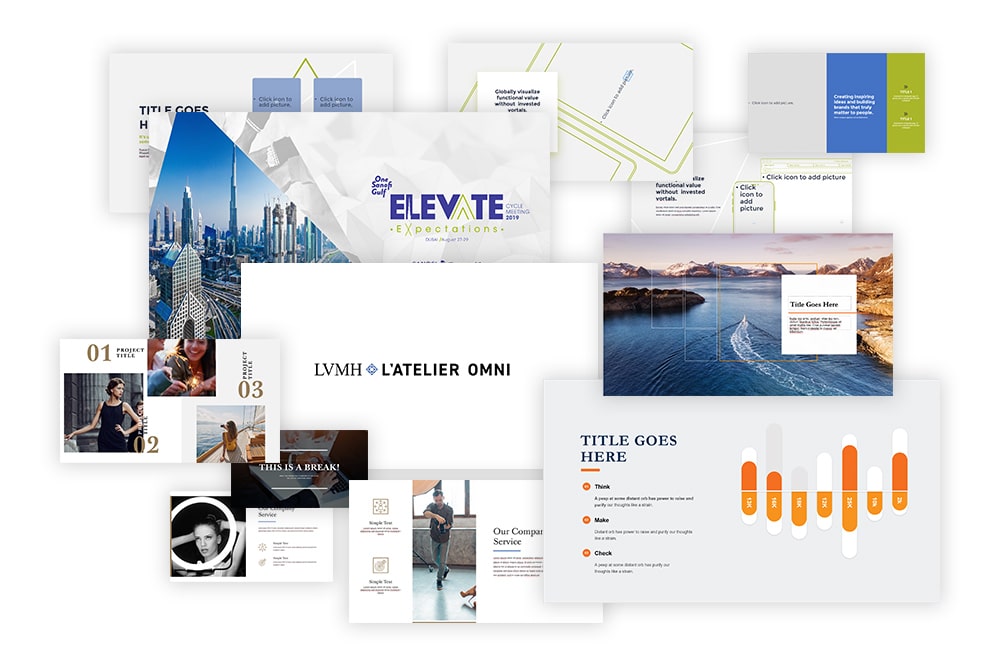 Creating an amazing presentation is now easier with pre-formatted and pre-animated templates that are just a few clicks away.
Consistency is key for companies and using the same presentation template helps establish a reliable and trustworthy brand image. By using a professional template, your team can ensure a consistent style throughout all presentations.
Our powerpoint templates are designed for easy editing, saving you loads of time. With our ready-made templates, you never have to worry about the design of your presentation as it has an instant professional look.
Additionally, we offer custom training courses that teach you how to maximize the use of your presentation template. During this training, we share tips and tricks to help you work faster with your powerpoint template while ensuring consistency in all your presentations.
Custom Template
Nothing is off the shelf, every slide is designed with your content in mind
Pre-everything
Every slide is pre-formatted and pre-animated, add content with just a few clicks
Easy to edit
You will receive a fully editable deck that you can edit and reuse in the future
Great animations
Smooth video-like custom animations. Not the cheesy kind.
PDF Version
Two version will be provided. Digital and Print-ready.
Training
You're never left alone. Receive in depth training on how to use your template
Case Studies
Take a look at some of the projects that have been done for clients in various industries.
Custom Presentation Template Training
Make the most out of your newly-built template and load your content into it within a few clicks. Learn all the tips and tricks to speed up your process and keep everything consistent. The result? Save loads of time and every single presentation is as professional as ever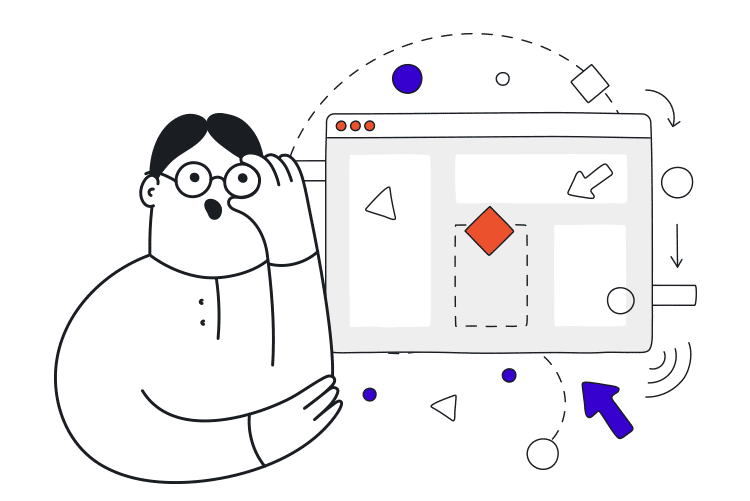 Start saving your time and get a template today.
Get in touch at +971 4 547 0272 today. You can also email your requirements or queries at hello@samikayyali.com or just fill in the online contact form