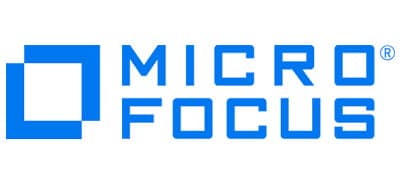 Public Speaking slides gone visual
During the presentation by the head of marketing at MicroFocus, the principle of "less is more" was utilized to effectively convey important messages by visualizing key sentences.
To create the best visual representation for each key sentence, a specific look and feel was chosen for the slides. Dark colors were chosen to ensure optimum visibility as the presentation will be displayed on a large LED screen.
Have a look! Everything you see is created in PowerPoint.
Brief
Bring those key sentences to life!
We were given a concise and clear task: create ten slides, each containing a key sentence accompanied by professional and unique visuals to convey its message. The slides will be presented at an event on a bright LED screen. It is important that the visuals are corporate in nature while still being able to capture the audience's attention.
 The challenge
Less is definitely more
Many people think that having less content makes designing and working easier, but this is actually untrue. While it does create a better experience for both the audience and speaker, it requires more effort to turn the screen into a message-empowering tool instead of just a reminder. This entails putting in more work on the visuals and animations while adopting a specific style that reflects the speaker's character and the event's theme.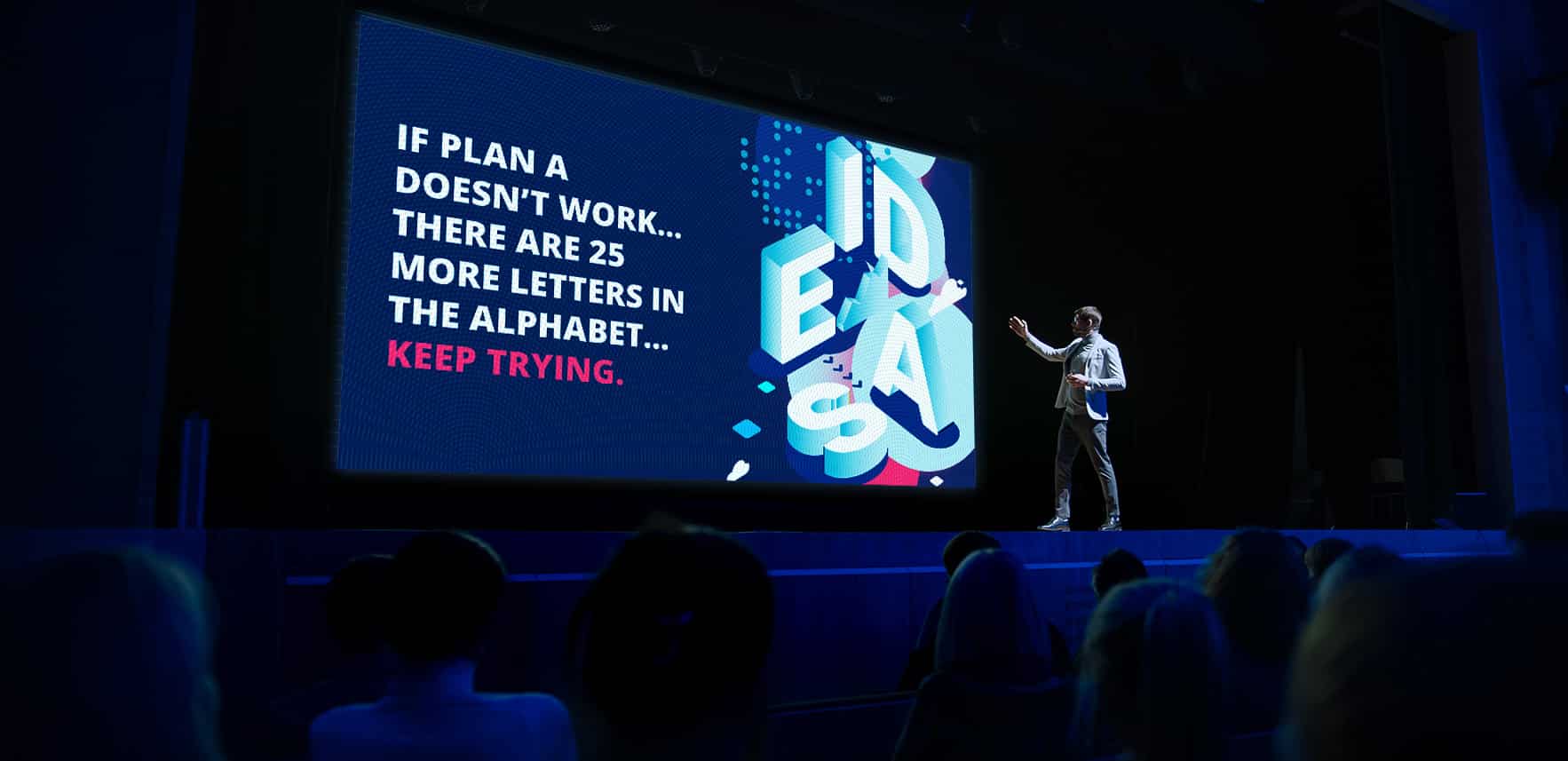 The "WOW" effect was brought onto the stage!
The Results
The presentation was a stunning success! The visuals were both impressive and memorable, and the speaker delivered an amazing performance. Each slide was crafted with great care to visually enhance every word and sentence. We chose a flat 2D design with a hint of "depth," resulting in a beautiful deck that's worth showing to the world. The presentation helped the speaker exude confidence, positively impacting the overall performance and engaging every single person in the audience.
Turn your sentences into visual experiences today
Please feel free to get in touch at +971 4 547 0272 today. You can also email your requirements or queries at hello@samikayyali.com or just fill in the online contact form